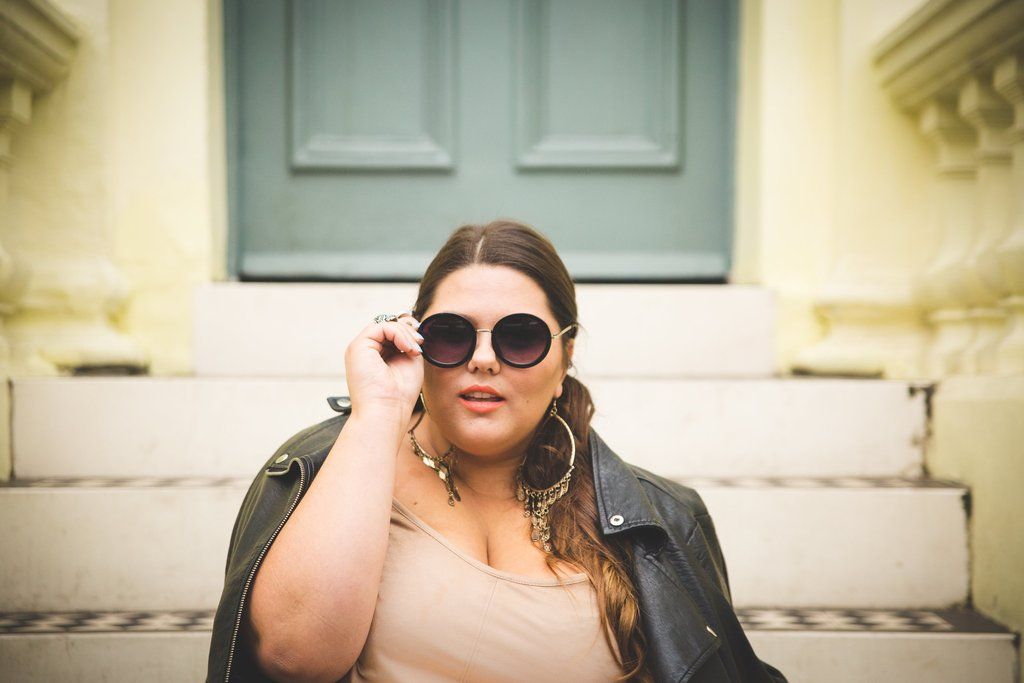 Why hello there, If you are popping by first time welcome! Here's a few things you might want to know about me. I'm Callie a 20 something year old living the London dream after moving here from Wales over eight years ago. I live with my handsome
fiance
(too cheesy to say it) boyfriend Dan in a little flat in South West London with our two kittens. We love to travel, cook and be lazy on the sofa. Good lipsticks, strong WiFi, photography and my lovely pals make my heart happy. I started this blog in 2012 as a diet diary at a time in my life when I felt pretty low about myself, desperate to lose weight and obsessed with dieting I was in a bad place. One day I decided that being negative wasn't going to help me with anything in my life, so I decided to find a creative outlet with a new blog. This is when From the corners of the Curve was born. This space is body shame free. I speak openly and honestly about my journey to self confidence and what it means to find peace with yourself. The word Diet isn't part of my vocabulary any more, instead here we talk about healthy eating and happiness. It is important for me to share with other girls the freedom in finding contentment with your body, of course we all have our down days but we should never let anyone make us feel bad for the way we are. I believe women of all sizes should be able to enjoy fashion and shouldn't have to wait to be a certain size to wear fashionable clothes.
In this blog you will find outfit pictures, London Restaurant reviews, Travel, beauty and Lifestyle posts so if that's your kinda thing, stay, grab a cuppa and get involved. Leave me your comments and questions because, as you will get to know I love to chat
You can also find me chatting away here:
DISCLAIMER *
- I am very lucky that as a blogger, or as I like to call myself 'professional internet lady' every now and then I am lucky to receive samples of products which I may feature on this blog. All the lovely things that display an * sign are gifts which I have chosen to feature. Of course I would never feature things that don't fit with the asthetic of my blog or my personal taste and I would never ever write a positive review if I didn't believe everything I said to be true.
- If you are a brand and want to send me a product please note that this does not guarantee coverage, and if that is something you require do drop a line to my management
lucy@milkmanagement.co.uk talk about how we can work together.
- You also might notice that some of the blog posts I write contain affiliate links. This just means that the links I use allow me to make a teeny weeny amount of commission if you purchase something I have featured.
- From the corners of the Curve allows third party companies to serve ads and/or collect certain anonymous information when you visit this Web site. These companies may use non-personally identifiable information (e.g. click stream information, browser type, time and date, subject of advertisements clicked or scrolled over) during your visits to this and other Web sites in order to provide advertisements about goods and services likely to be of greater interest to you. These companies typically use a cookie or third party web beacon to collect this information. To learn more about this behavioural advertising practice visit the NAI athttp://www.networkadvertising.org
- All images and content are copyright of fromthecornersofthecurve.com unless otherwise stated. Please do not reuse images without prior consent.