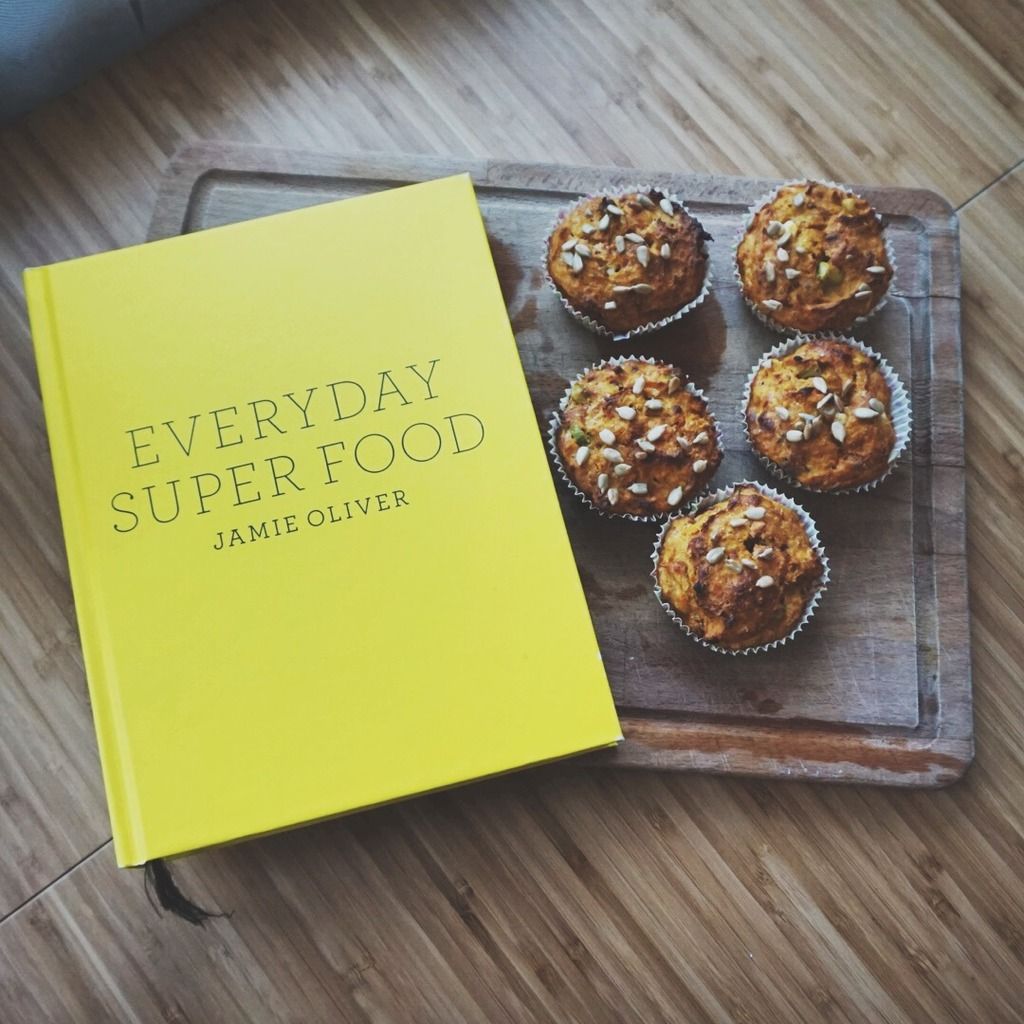 One of my favorite things to do at home is cooking, it's something I find incredibly therapeutic and enjoyable, so for most birthdays and Christmas Dan gets me a new cookery book to stick my teeth into. Whilst Nigella is my unltimate fav cooking babe, closely followed is good ol' Jamie Oliver. I really enjoy Jamie's style of cooking and the ease of his recipes and having tried a few things from his new
Every Day Super Food
book I have to say I am pretty impressed. He manages to make food that I might usually pass up as boring into interesting and jazzy. One of my favorites from this book is his '
Fish Tacos with Kiwi Salsa
', which, my god, is a game changer. But this recipe for his sweet potato muffins has to be up there as a top favorite of mine. These make really yum, filling snacks for work when you are feeling a bit peckish. Once cooked they will last a good few days in the fridge in a sealed Tupperware box. Here is my slightly adjusted recipe after accidentally mis-reading the recipe -ooops.
Cheesy Sweet Potato Muffins
Ingredients
olive oil
600 g sweet potatoes or ½ a butternut squash this says raw but I used cooked after accidently mis reading the recipe.
4 spring onions
1-2 fresh red chillies
6 large free-range eggs
3 tablespoons cottage cheese
250 g wholemeal self-raising flour
50 g Parmesan cheese
1 tablespoon sunflower seeds
1 tablespoon poppy seeds
Method
- Preheat the oven to 180°C/350°F/gas 4. Line a 12-hole muffin tin with paper cases or 15cm folded squares of greaseproof paper, then lightly wipe each one with oiled kitchen paper.

- Peel the sweet potatoes or squash and Roast in the oven with what ever seasonings you like I opted for spicy italian (Oregano, Garlic, Chilli)

- Trim the spring onions, then finely slice with the chilli and add to the bowl, reserving half the chilli to one side. Crack in the eggs, add the cottage cheese and flour, then finely grate in most of the Parmesan and season with sea salt and black pepper. Mix until nicely combined.
- Evenly divide the muffin mixture between the cases. Sprinkle over the sunflower and poppy seeds, then dot over the reserved slices of chilli. Use the remaining Parmesan to give a light dusting of cheese over each one, then bake at the bottom of the oven for 45 to 50 minutes (if using squash, it'll be a bit quicker – check after 35 minutes), or until golden and set.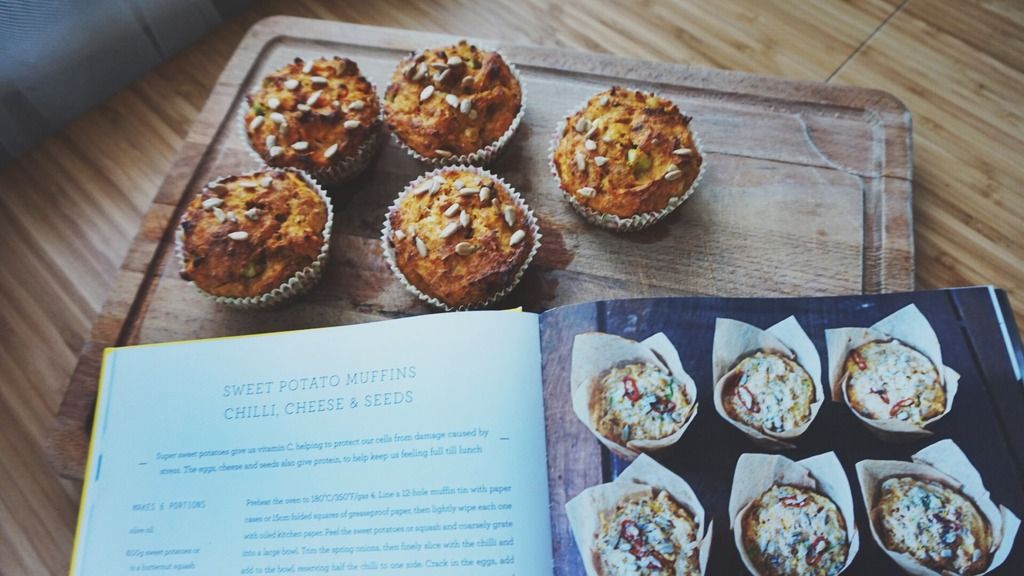 Labels: callie cooks, My Recipes