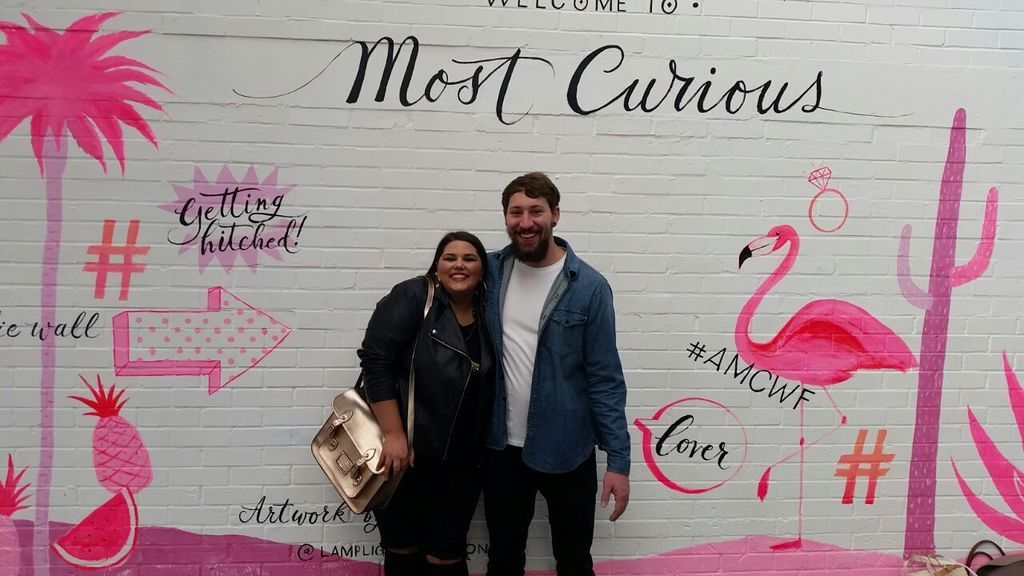 As my wedding is around the corner and you guys asked, I finally decided to commit to writing a wedding series. Getting prepared for a wedding is actually tougher than you would like to think so in this series I will give you the low down on dresses, decorations, venues, themes, wedding fairs, craft and personal experiences.
First up I thought I would share with you the very first wedding fair I attended at the start of my wedding planning last year -
A Most Curious Wedding Fair.
Aptly named this fair in London was right up my street, it was cool, fun and hipper than some of the other major wedding exhibitions around. Based in the old Truman Brewery in East London the stalls held here offer you an alternative to the traditional kind of wedding crap that, to be quote honest I am so over seeing. When I started planning my wedding I knew I didn't want to go down the traditional route, with venues, decor or style and this was a perfect place for me to find inspiration for the more modern wedding I had in mind. In fact today I thought I would share with you two of the stall vendors that I chose to use as part of my day from attending this fair.
I met Sarah the owner of Insta Wedding at her stall and she was just a such a wonderful energy, so friendly, chatty and warm. Her company is a
cinematic wedding films & artistic natural photography company
and it is run by herself and her husband. Their portfolio spreads from both the UK to destination weddings and there work has been featured in amazing press such Conde Nast Weddings, Rock and Roll Bride. Personally what I loved most about Sarah and Insta Wedding as a company was, that they weren't your traditional kind of videographers, they had this real passion for capturing the love between a couple in a natural, not over done way which is exactly what Dan and I wanted. We are so excited to have them capture our day. You can check out their videos here, but be sure to have a tissue at hand some of them are real tear jerkers.
Hey Style was a stall that stood out so much at the fair, because quite honestly they had the coolest corner in the venue. Laura, the owner and creator of the company used her years of experience in visual merchandising and styling to create her
creative events styling and props renting company

.
I fell in love with some of the items she had on show and after a few emails back and forth I really loved how friendly and easy going she was. If you are looking for some interesting items for a more stylish, different wedding then you must check out this site. Plus can we please talk about how amazing her props looked at her own wedding. Check it out
here



If you are looking for a wedding fair with a little more pzazz then do check out '

A

Most Curious London Wedding Fair

' The next exhibition is on Saturday 12th and 13th of March and tickets start from just £8.




var _gaq = _gaq || []; _gaq.push(['_setAccount', 'UA-38675337-1']); _gaq.push(['_trackPageview']); (function() { var ga = document.createElement('script'); ga.type = 'text/javascript'; ga.async = true; ga.src = ('https:' == document.location.protocol ? 'https://ssl' : 'http://www') + '.google-analytics.com/ga.js'; var s = document.getElementsByTagName('script')[0]; s.parentNode.insertBefore(ga, s); })();

Labels: wedding, wedding wednesdays