It honestly feels like just yesterday that Dan and I were gallivanting around South East Asia blissfully in love as a newly engaged couple. 7 months have gone by so fast from that day when Dan got on one knee and
proposed to me at Sunset
in Thailand. Our wedding is now booked, we will be getting married next August in London which has been Dan's home forever and mine for last 8 years, 7 of which have been spent with Dan. London made perfect sense to us, but when choosing our engagement shoot we decided to venture to our second love - the sea side, more specifically Brighton. We have spent two anniversary's in lovely Brighton as well as many road trips on sunny days. We just love it, the smell of the sea air, getting fish and chips and ice cream and sitting on deck chairs and watching the day go by.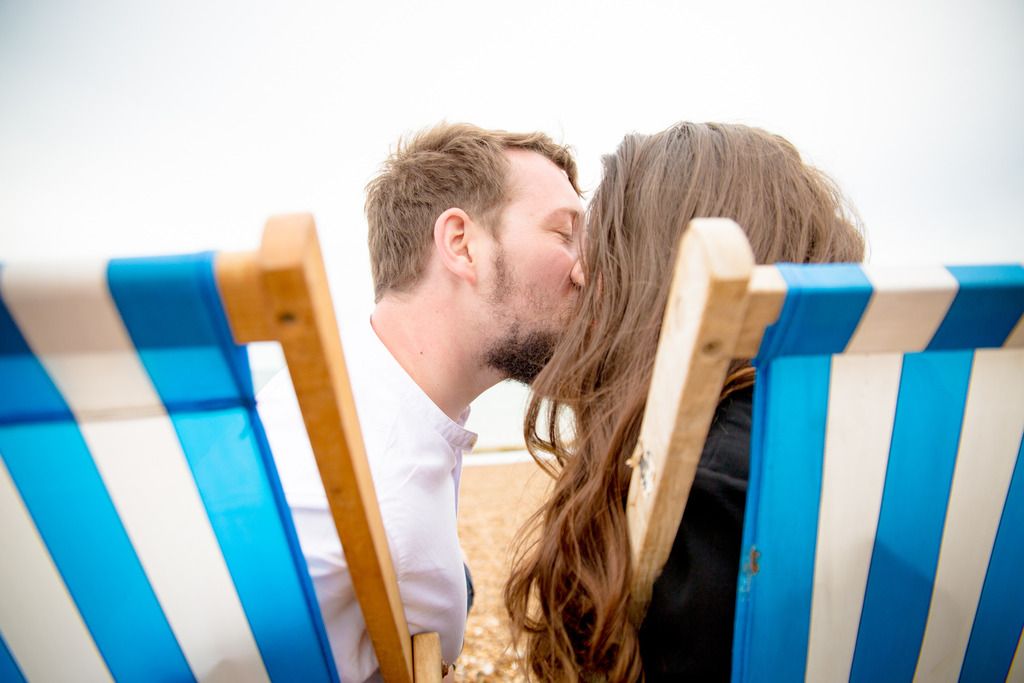 My
photographer Kirsty Mackenzie
kindly drove us down for the day and it was so perfect, we walked along the pier, took a ride on the merry go round, ate fish and chips and had a laugh as we always do. Even when the weather turned cloudy we were just so cheerful and happy that it just didn't matter. That's how Dan and I are, we bumble through life in our little world, we are honestly the best of friends, he makes me laugh so much especially with our 500,000 in jokes which no one else would get. We spend
a lot
of time together, and that works for us, we are just content being in the same room as one another even if it is in silence. This is going to sound major vom-tastic but I truly think he is the other half of me. We fit and it works and I cannot wait to Marry him and carry on bumbling through life together with whatever the world throws at us. If you are reading this Dan I love you so very much - Oh, and don't forget it is your turn to do the washing up ;)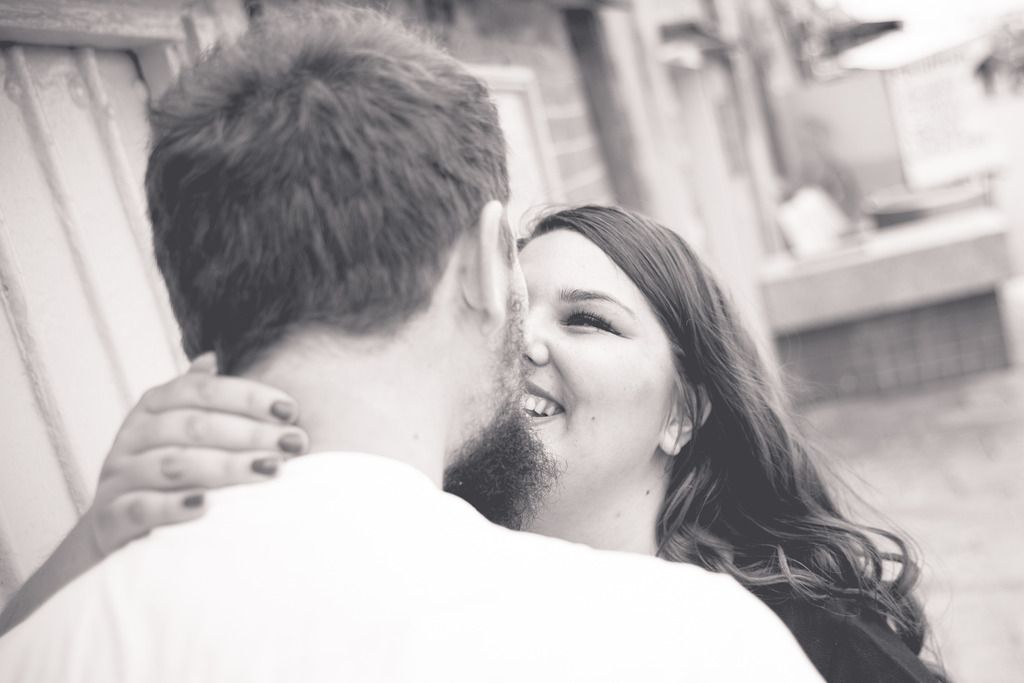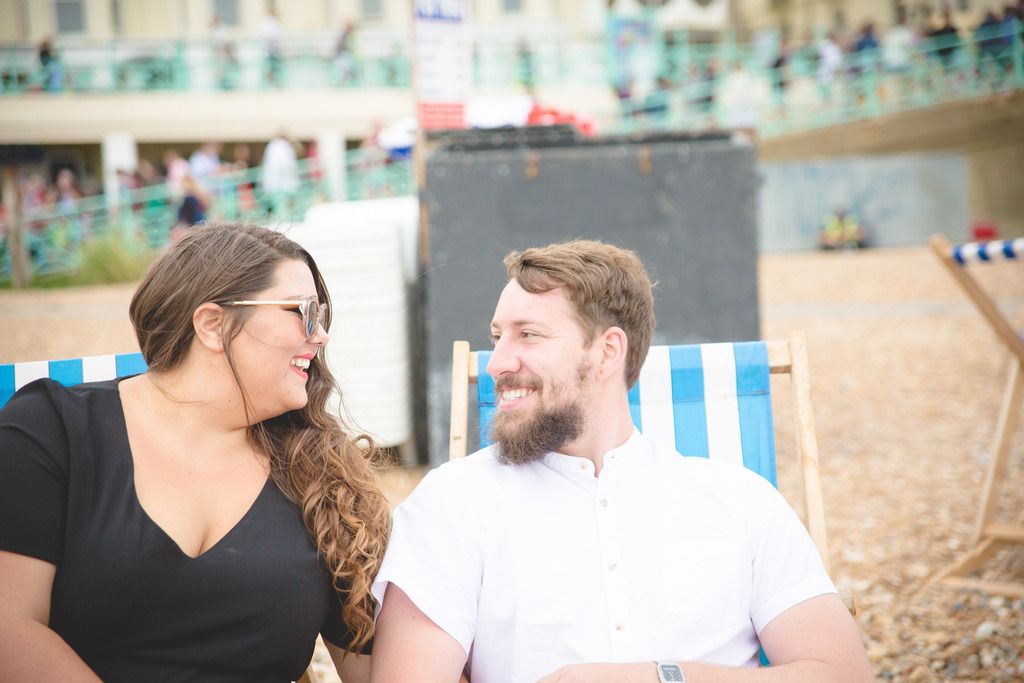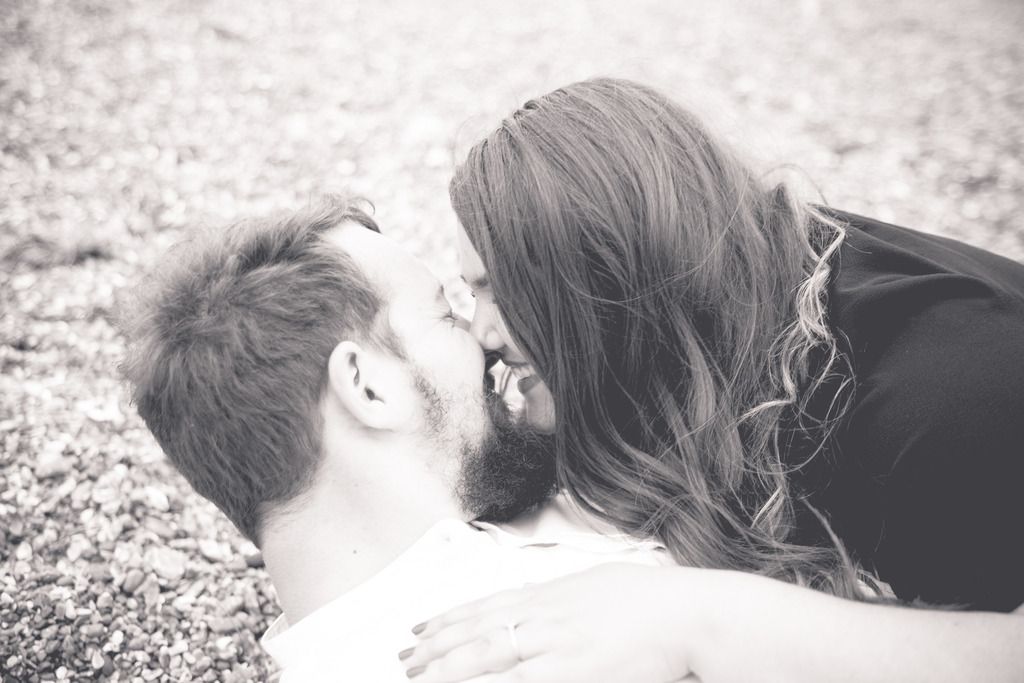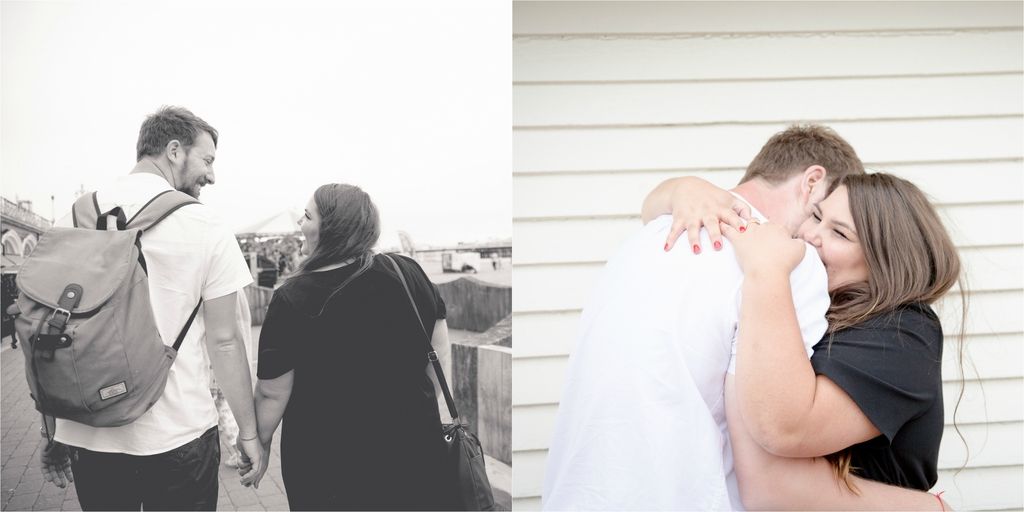 Thank you so much to our wedding photographer Kirsty for the images, if you are after an amazing alternative, documentary style photographer then Kirsty is your girl!
Go follow her on Instagram
to see more of her beautiful wedding and engagement shots