If there was one place that really left a mark on me in all of Thailand it would have to be Koh Lipe. An Island just of the border of Malaysia and the most southern island in Thailand Koh Lipe is a tiny island of paradise. Known as the Maldives of Thailand for its crystal clear waters and dusty white sandy beaches. When we arrived onto the Island via speed boat from Koh Lanta my jaw hit the floor all around me I could see right down to the bottom of the seabed, the water was clear and glistening and the sand looked as white as snow. It was how I always envisioned Thailand to look and I only wish we had longer that the 5 days we did there. Here are some of my tips for Koh Lipe .






ACCOMODATION

We had booked accommodation in advance for Koh Lipe after I stumbled upon some really cool bungalows called Jacks Jungle. Sadly when we arrived I realised that it just wouldn't be suitable for me with the sheer amount of Mosquitos (due to the recent storms) there were so many in our room that I was just freaking out. The owners of the bungalows were super super nice and luckily had just opened another hotel right near the beach and offered to move us. We were so glad we did because even in spite of being in air conditioned accommodation I was still bitten alive with over 56 bites all over my body in just 5 days apparently I am a tasty dinner option. The hotel was brand new and opened only two days before and Jack and his wife the owners were beyond helpful in making sure we were comfortable. I feel it important to note that Koh Lipe was definitely one of the most expensive islands we stayed on, we booked accommodation late and we found it difficult to find mid range accommodation that wasn't £70 or more.

San Pita

in my opinion was worth the cost per night because it was clean, right near all the amenities and had the most lovely breakfast provided in the morning. Also the owners are well respected members of the community who can offer excellent advise about the good spots on the island.

BEACHES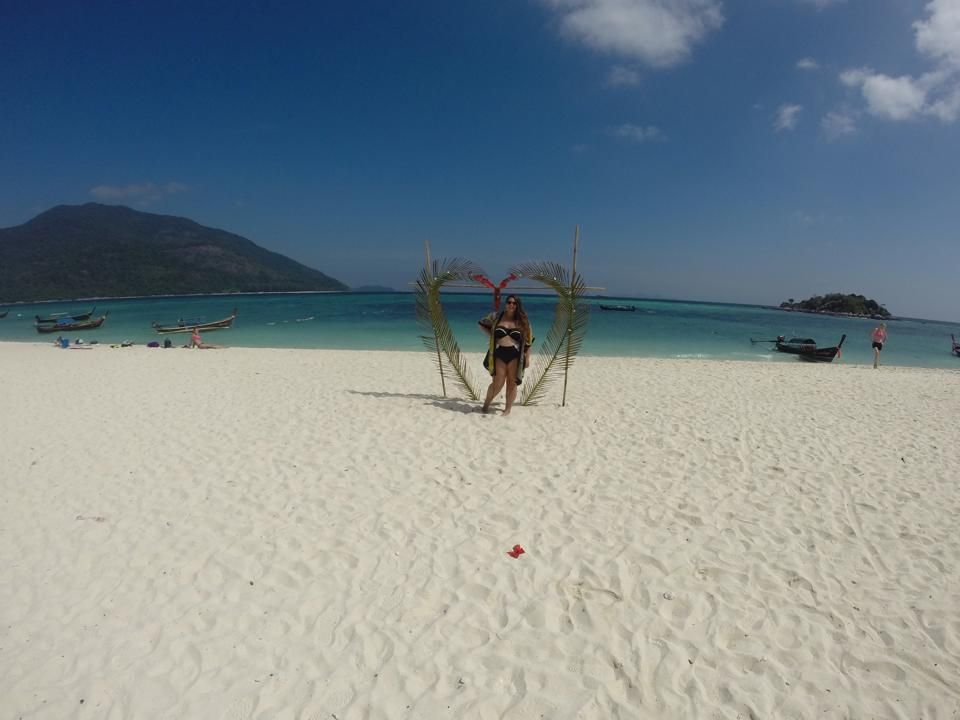 So when I mentioned the soft white sand I wasn't exaggerating, this picture was taken on my personal favorite beach 'Sunrise' aptly named this for its beautiful sunrises duhh and streches the entire east side of the island. This was the beach that was just a short walk from our hotel and it was the place where we spent most of our days just swimming and reading whilst taking in turns to get in the Chang's (best beer in Thailand FYI)
On the other side of the island you had Sunset beach which, yup as you guessed is known for its amazing golden sunsets even the island dogs seem to be a big fan of this. Just a note on this there are lots and lots of dogs around the island some friendly some not so much, I had a very scary moment of nearly being attacked by a pack of dogs when walking into someones private property one day. and needless to say my life flashed before my eyes. Thankfully the owners came out before anything terrible happened and was lucky just keep your wits about you when see groups of dogs together, mostly they are big old softies like the one above but better to be safe than sorry!




The beach which was next in running as my favorite on the island was Bila Beach. A friend at our hotel recommended the place to us as his favorite chill out place on the island so wanted to check it out. We actually got a tuk tuk there because we got lost trying to find our way and it turned out to be a good idea as it was up a fairly steep hill and walking in blazing heat is not so fun. When you reach the top you then have to climb back down to reach the hidden beach below. It's very small and secluded but is an amazing place to do some snorkeling without the need to take a boat trip out. The waters are super clear and we saw some incredible fish whilst we swimming it is so worth the little trek.


EATING/ DRINKING / EXPLORING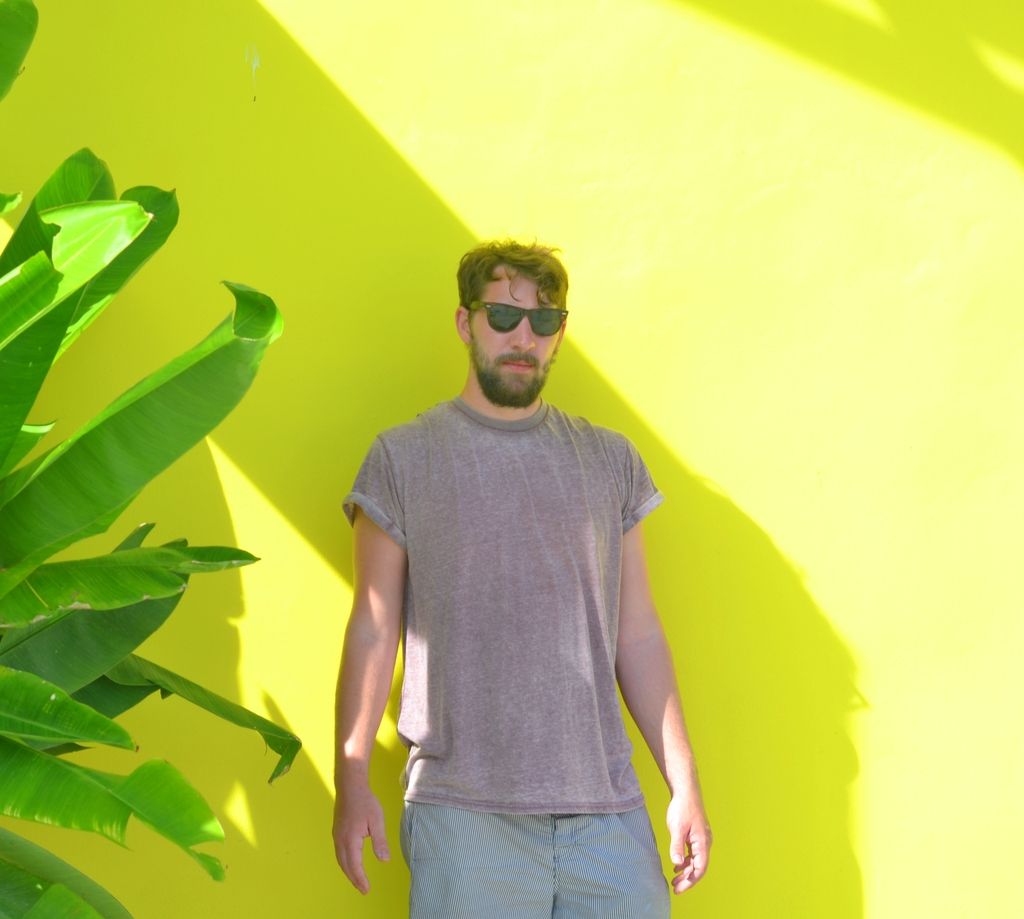 The island is such a colorful and bright place, and whilst I worry that it is heading towards being another overpriced dupe of Phi Phi it does have a certain charm about it that other islands in Thailand don't. Fresh fish is a must try when you are there because to be honest you will not get fresher anywhere else. The fresh grilled prawns and tuna along the beach front was UN REAL. Served with fried rice and fresh papaya salad and we were in heaven. Another great option for food is J
acks Jungle
which is restaurant in a tree house! Super cool and chilled plus the food is SO GOOD. If you are looking for good home made traditional Thai cooking then look no further Jacks wife will hook you up with something excellent. A place to absolutely not eat from on the Island is Family Restaurant on Pattaya beach. Dan and I had the worst experience there on New Years eve, we were completely ripped off and and over charged and waited 80 minutes to be served! The owner is rude, and horrible to his staff and seemed to favour seating Italians over everyone else in the restaurant. There are plenty of great restaurants on the island but this is not one of them.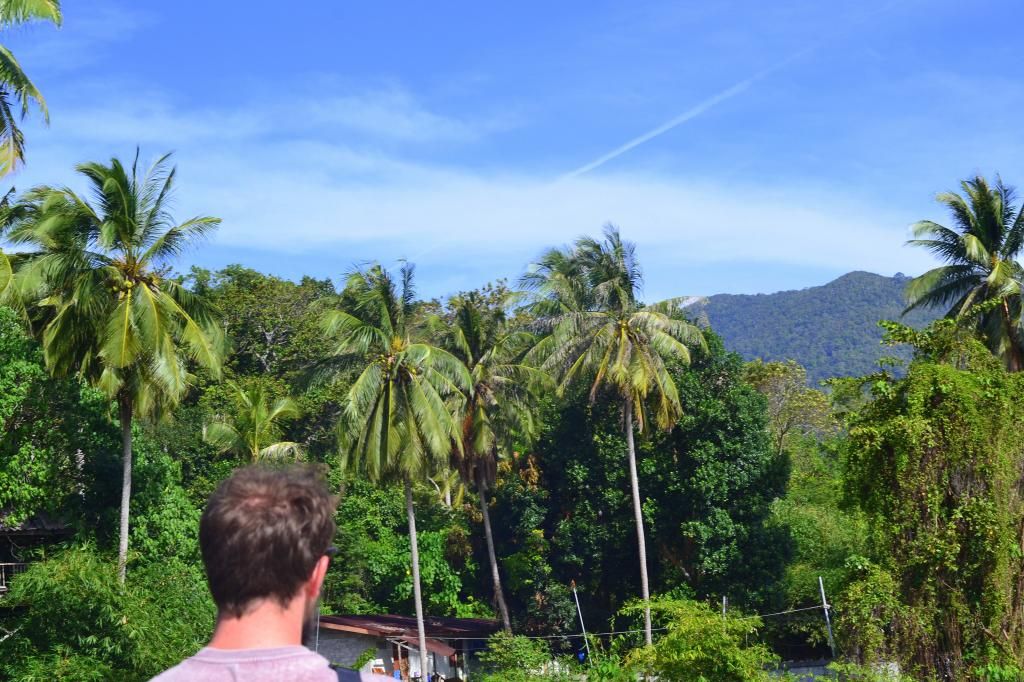 For drinking we would head to the Elephant bar in walking street for a few Changs followed by the acoustic night at the top of the street. Or head over to Happy Vibe Bar on sunrise beach for some chilled cocktails on the coolest beach hangout on the island. We spent new years eve there, ringing in the 2015 with amazing music, cocktails and fireworks.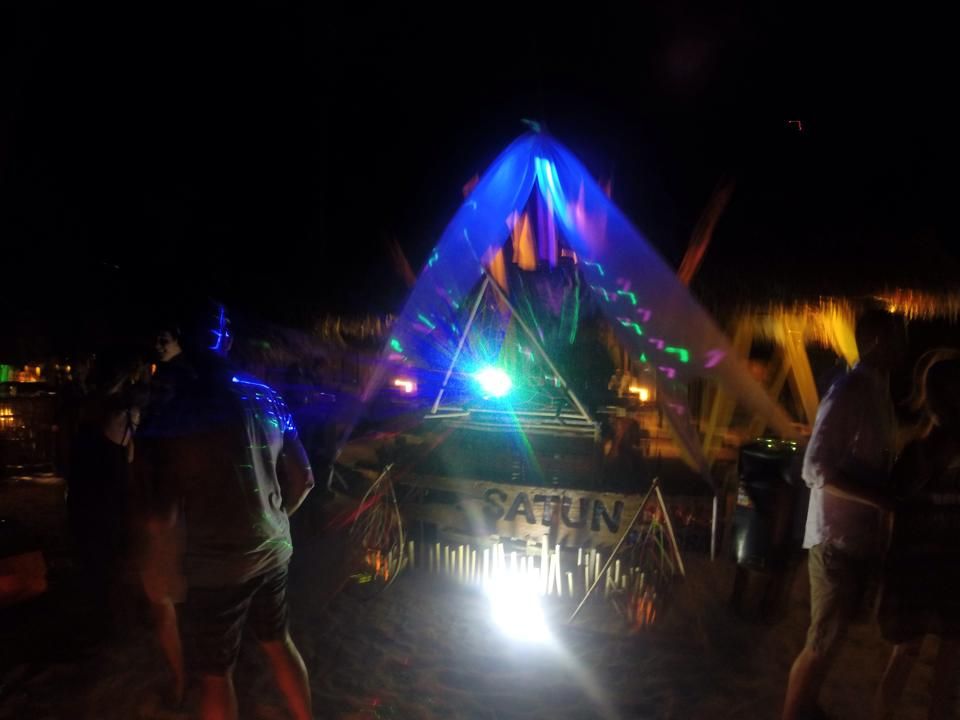 One of the things I loved most was the culture running through the island. The island predominantly Muslim is home to Chow Ley people also known as Sea Gypsies. They settled on Koh Lipe from Malaysia which is why malay food is so heavily influenced on the island. The island people still offer blessings to the islands gods which involves singing and dancing with the sharing of food. This mural below shows so wonderfully the colorfulness of the culture.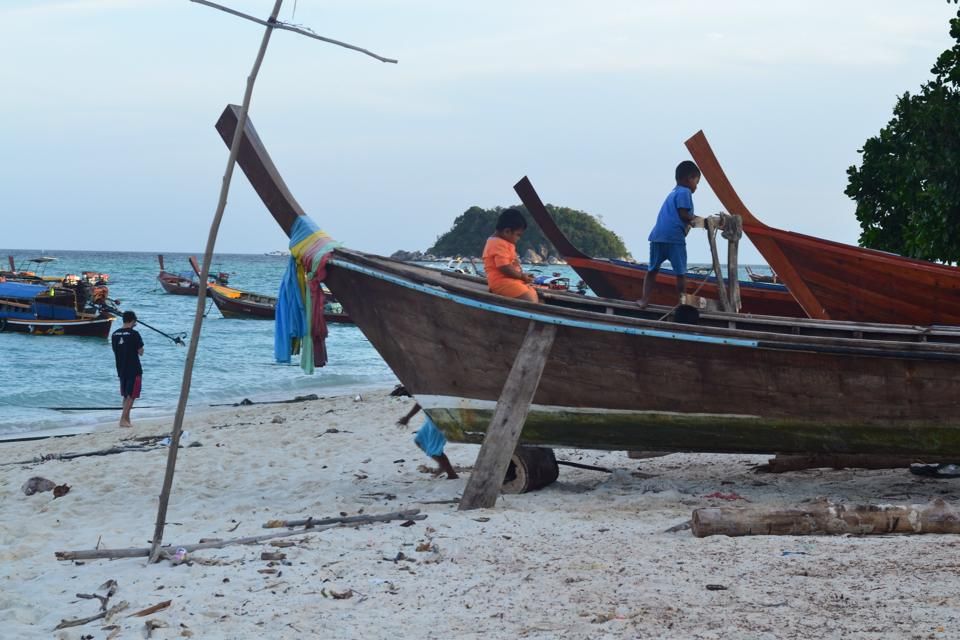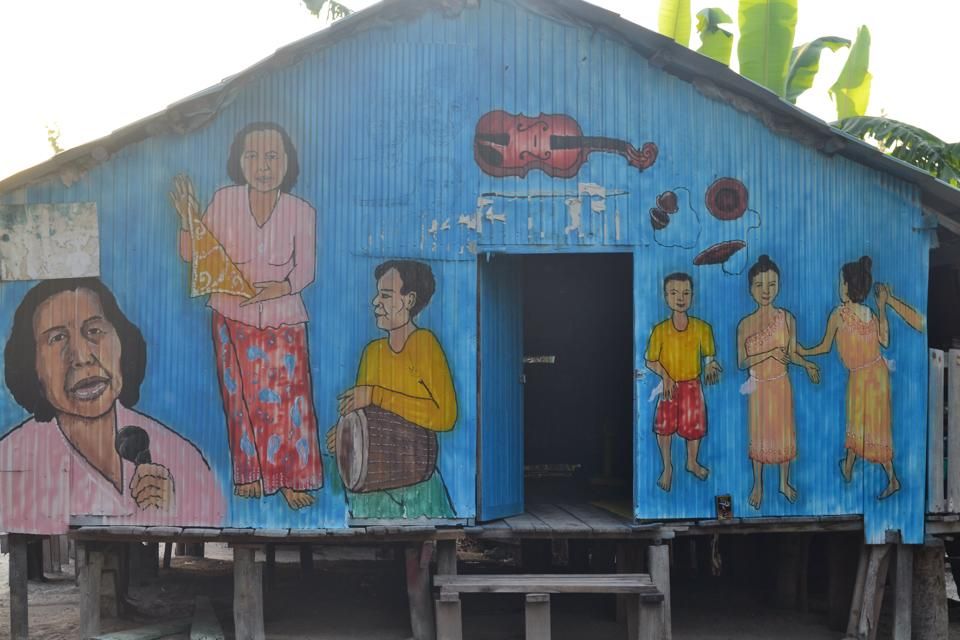 Over all if you want something a little different from Thailand then get to Koh Lipe soon before it loses all its charm to become an overdeveloped tourist trap like some other parts of Thailand. With beautiful food, people and scenery you really cannot ask for more.
Labels: travel