Summer has been lovely this year, but I somehow feel like I have missed it or to be honest simply not enjoyed it. When you live in London my idea of hell is a boiling hot day during the week especially when working in central London. Humid, sticky, no air that's pretty much what we get, not to mention the fact that we have to squeeze on to overcrowded trains at rush hour whilst our sticky sweaty bodies are glued to each other. It's gross. For these days I like to wear something cool and light and I personally find Kimonos work a treat in surprisingly, keeping me cool. This one is from
Lovedrobe,
the print is just stunning. It is a trend I will also be carrying over to autumn and will be perfect for a layered look. Colbalt blue is also something I plan on wearing a lot of this Autumn it is an inviting colour which works on many prints and styles. Oh and can we talk about my
new bag
? I spotted it in the new H&M catalog and for £14.99 I couldn't resist I am a sucker for a printed logo these days they are Trés Cool. Too much? Yup.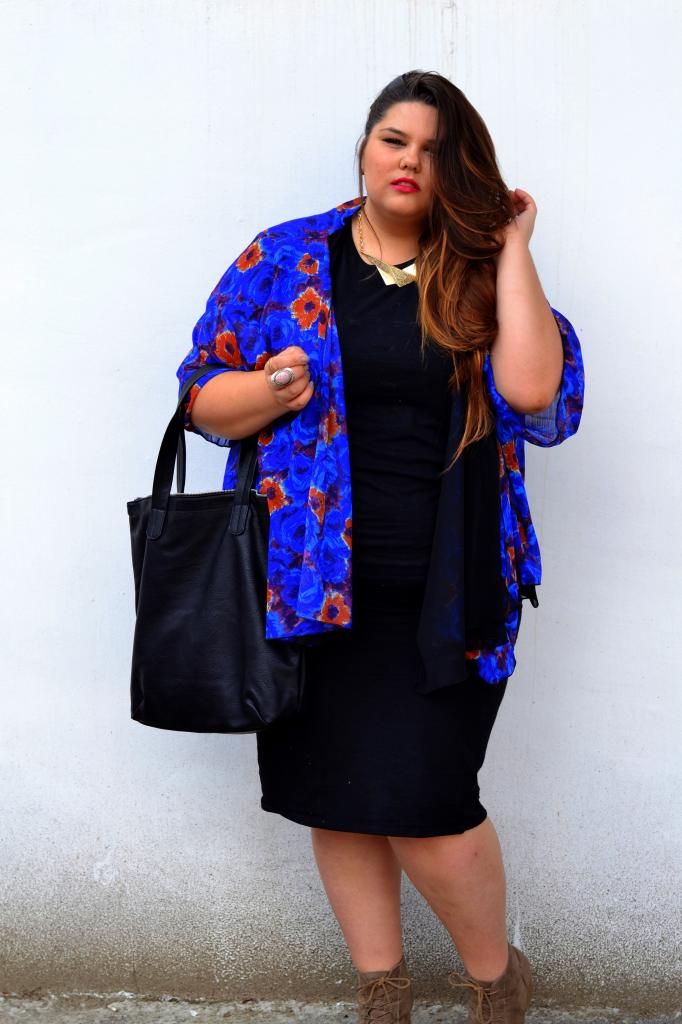 What I am wearing:
Black Jersy Skirt - Primark
Plain Black Tee - Primark
Necklace - Primark
Floral Kimono - c/o Lovedrobe
SHOP PLUS SIZE KIMONOS