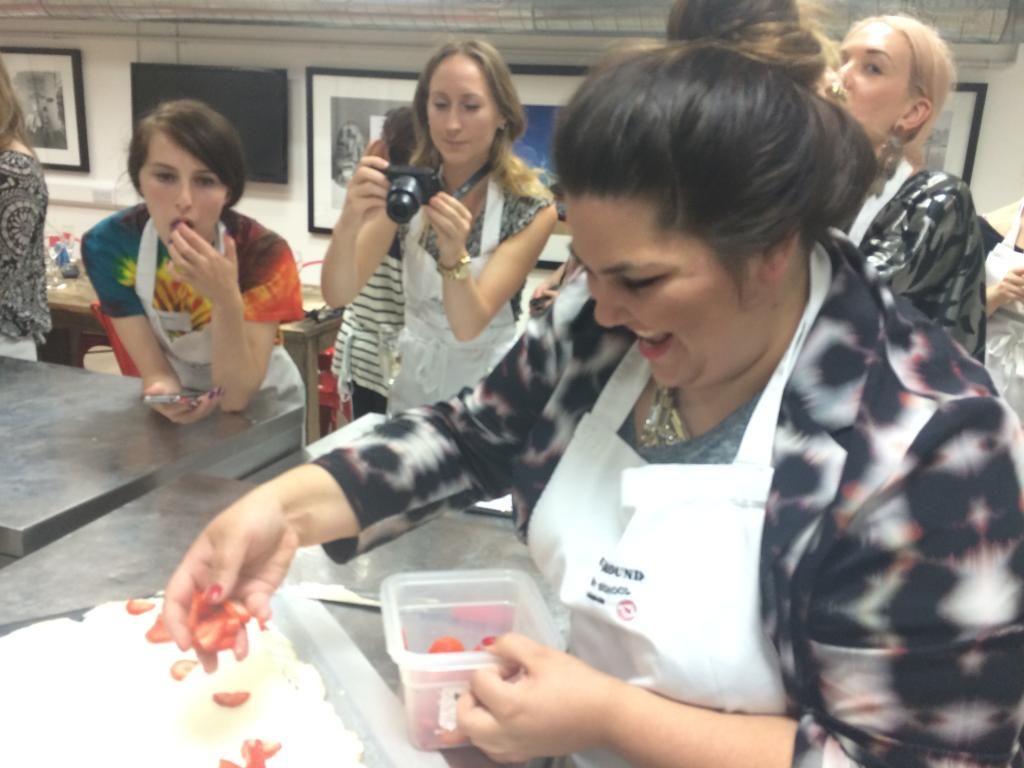 Okay I feel so so bad guys, I mentioned in previous posts that I have been a little overwhelmed with finding time for blogging whilst trying to balance my life and job. I have been meaning to get this particular post up for weeks now because it was most likely one of the best and most fun blog events I have ever been to. You all know how much I love cooking so being invited to
The Underground Cookery School
was super exciting for me, not only did I get to meet a bunch of lovely blogger babes but I also scrubbed up on my cooking skills. The event comprised of learning to fillet a whole sea bass and prep a chicken plus make a delicious meringue roulade all of which would make the three course meal that we would eat. As you can imagine cutting up fish and chicken isn't very glam but it was so interesting to learn how to effectively butcher meat, I was rather impressed with my cooking skills throughout the evening, I even managed to roll a meringue roulade without breaking it. Just call me Nigella. After finishing the prep the lovely and might I add hilarious chefs created the most delicious three course meal and sitting around the table getting to know the other bloggers was just so cool, I love that as a collective we share an interest in blogging yet we all have different stories and interests. Such a good evening full of smiles and ridiculously good food. The Underground Cookery School ticks all the boxes for me as a great event to do with friends or for a hen party or birthday its such a fun experience being in a kitchen making really yummy fresh food. For more details head over to the Cookery Schools
website
and see how you can get involved, I promise you won't regret it.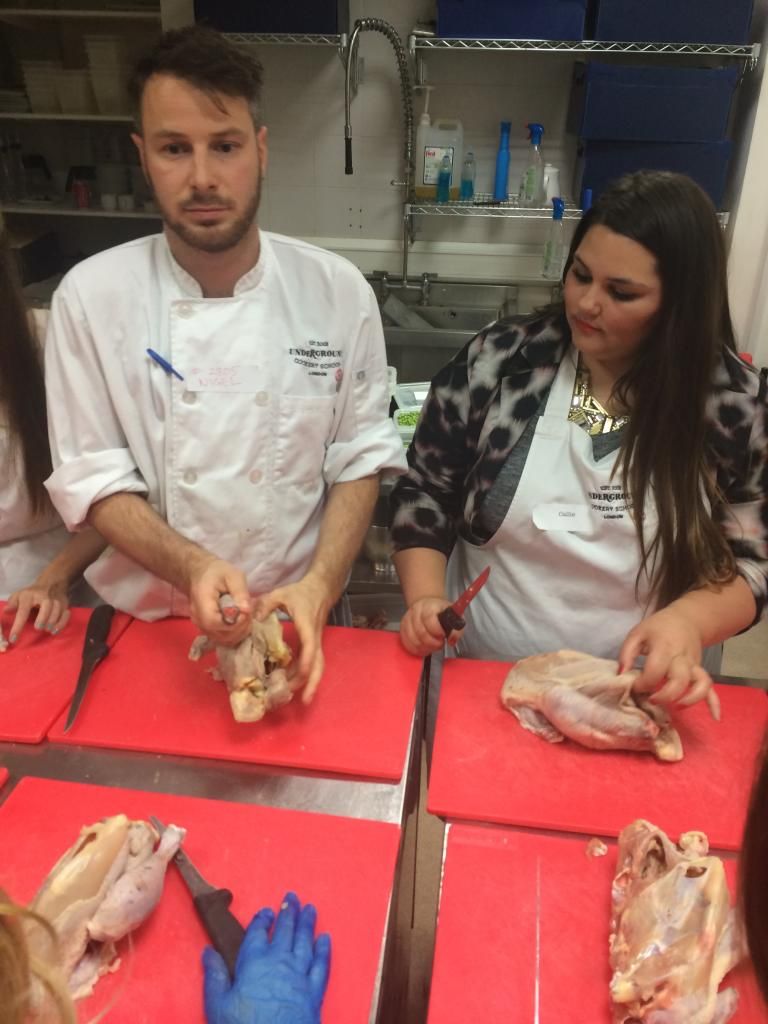 Not bad knife skills aye, I was rather impressed with my fillet of Sea Bass.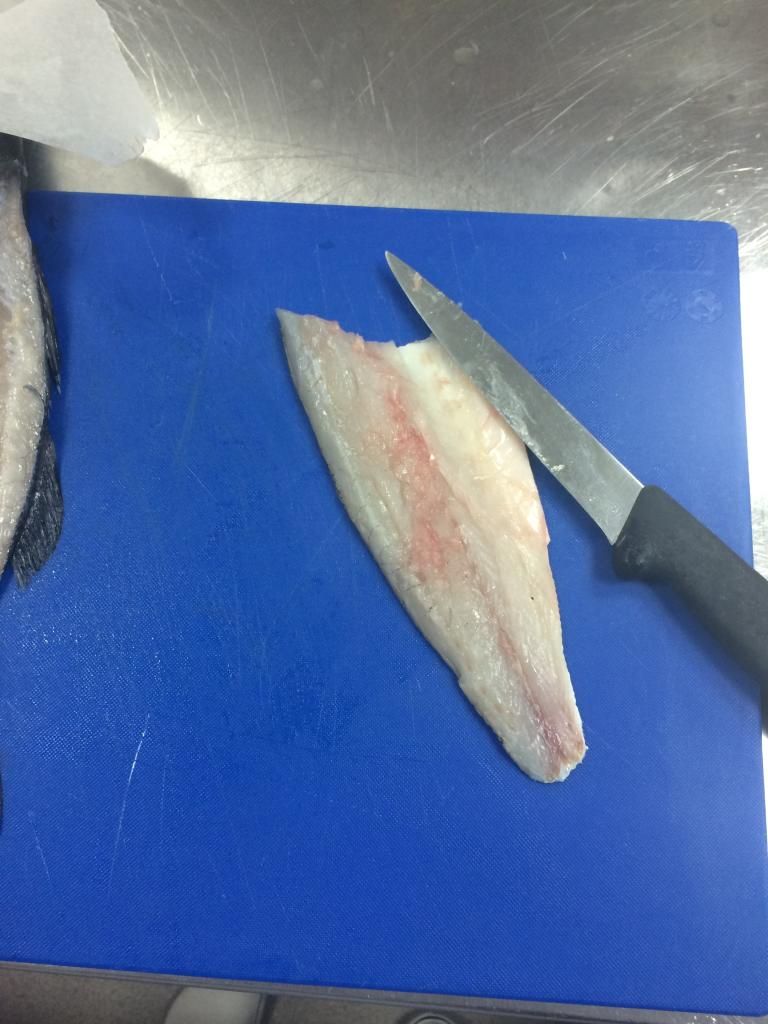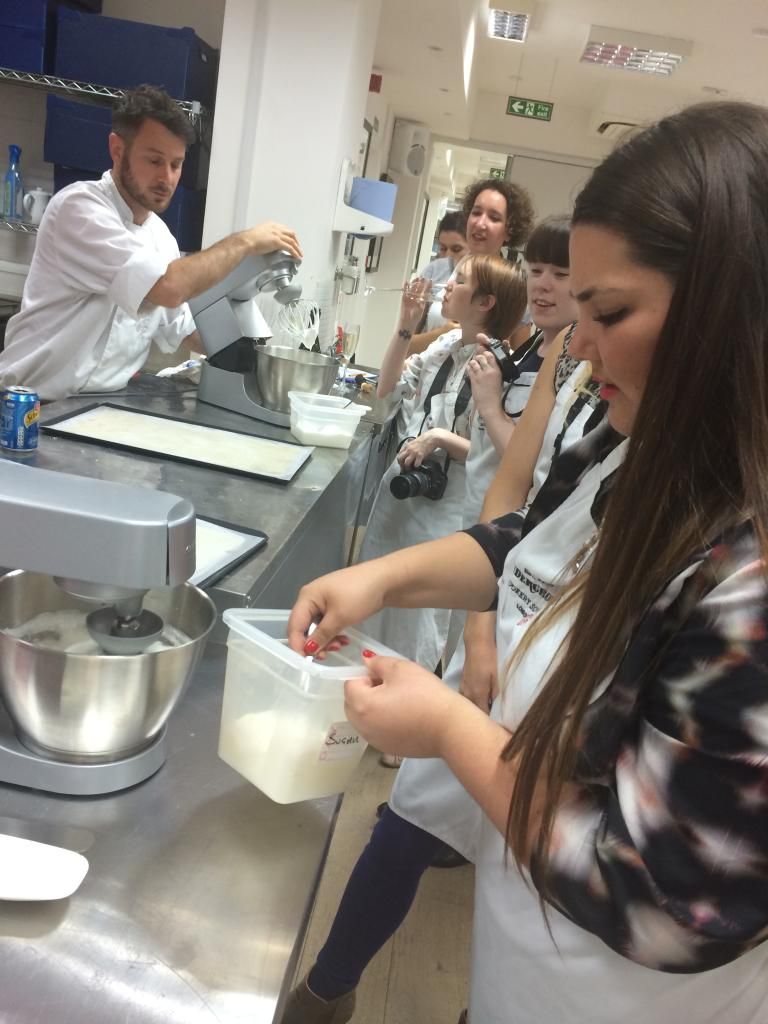 Starter was pan fried Sea Bass, minted Pea, and Asparagus.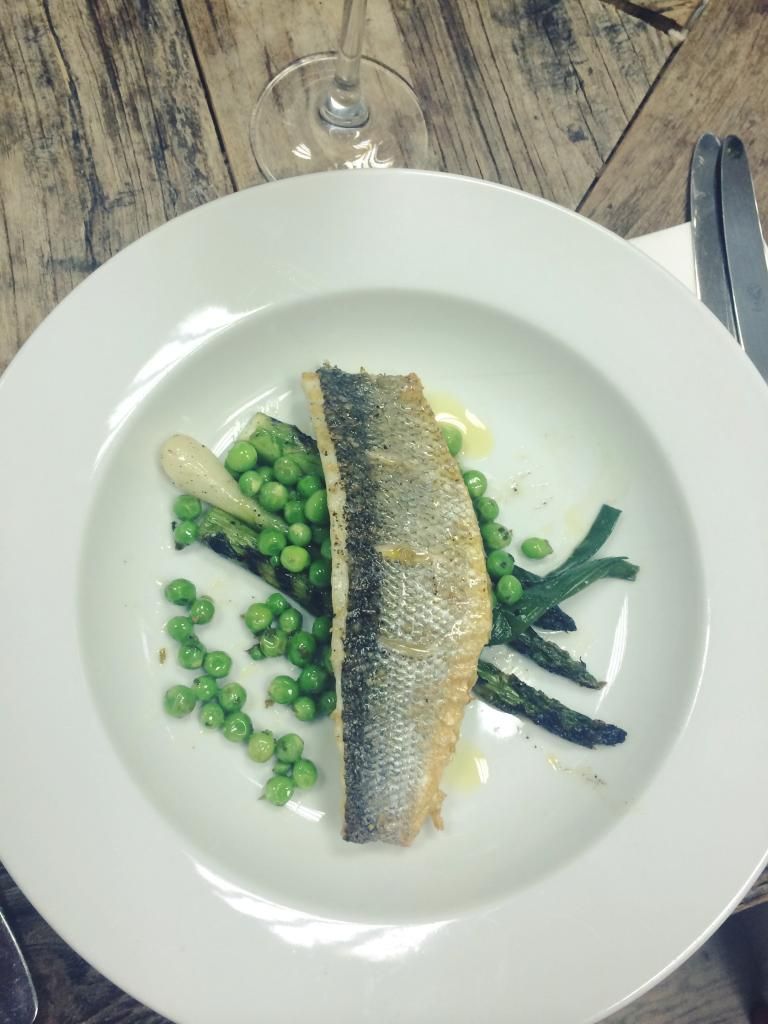 Main was Roast Chicken, Salsa Verde, Broad beans and New Potatoes YUM
and dessert... well I ate it before I had chance to snap a pic. It was that good.
Labels: food, Foodie Reviews, London Eats