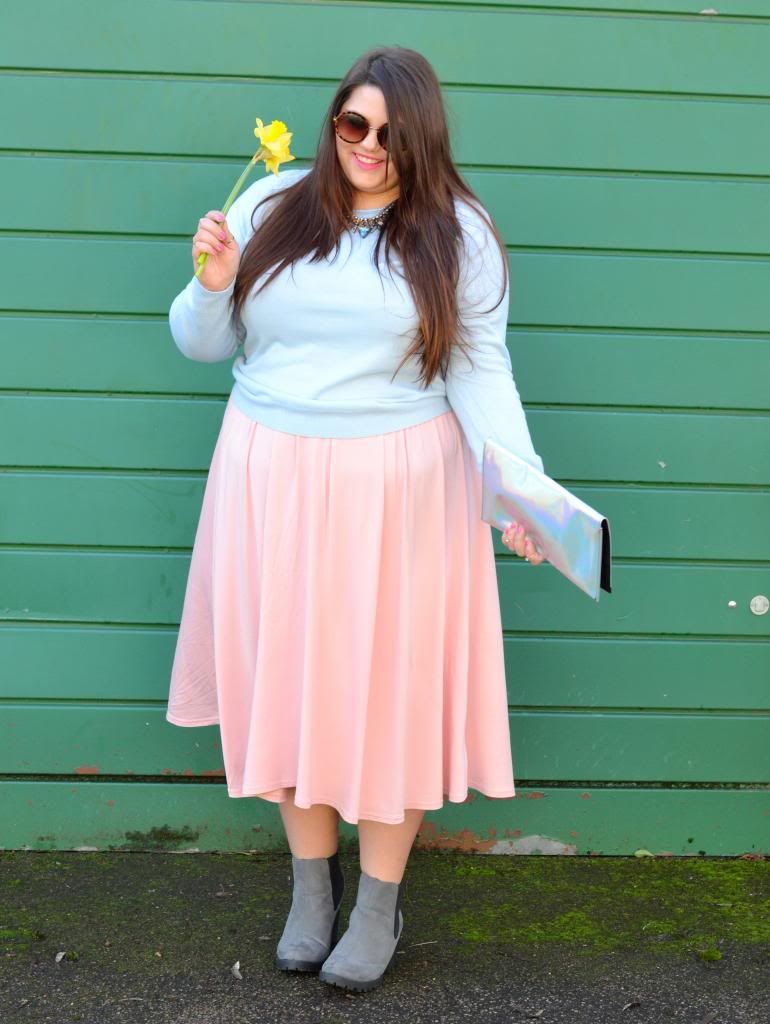 Brace yourselves, I am about to talk about the weather again. I know, I know Boreville central but I just can't explain
how much
I am over winter. My post on Sunday was all about the peeking signs of spring and I am aware that if you are reading this from the UK it is most likely pouring with rain, displaying scenes similar to some badly directed apocalyptic film, and it's
so
not cool. When I wore the outfit below over the weekend it was glorious and bright and being in Pastel colours really just made me feel even more ready for spring. You know I love all black-errthang but I am so ready for some soft subtle colour in my wardrobe. Pastels are very much in this spring/summer and although I don't always follow trends, especially from the runway I do particularly love this one. What do you think, girly overload, or are you a fan of the Pastel look?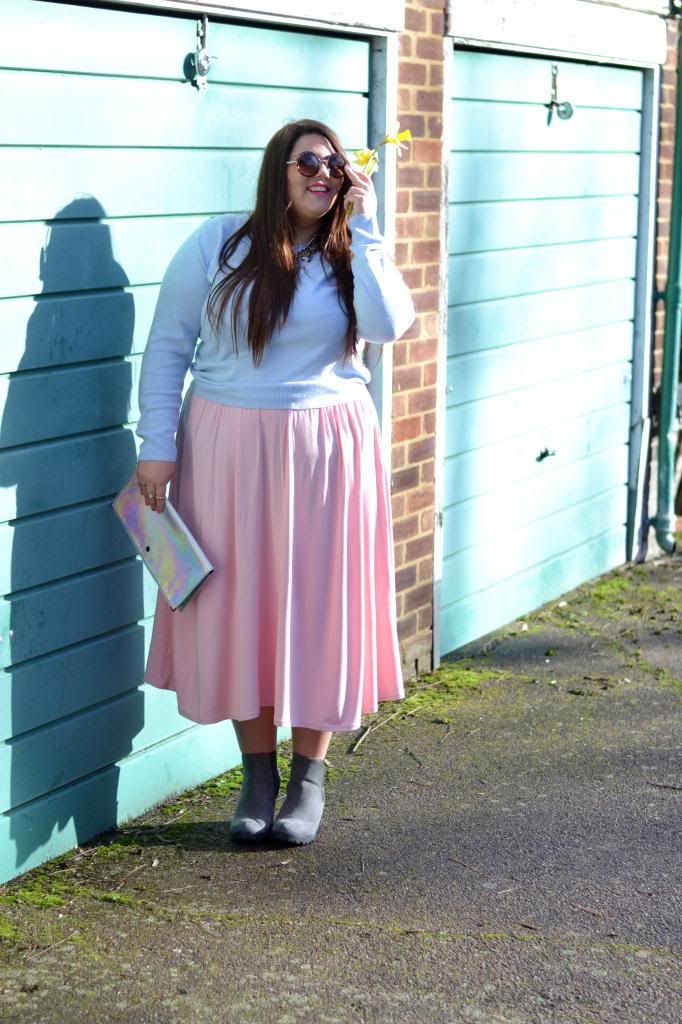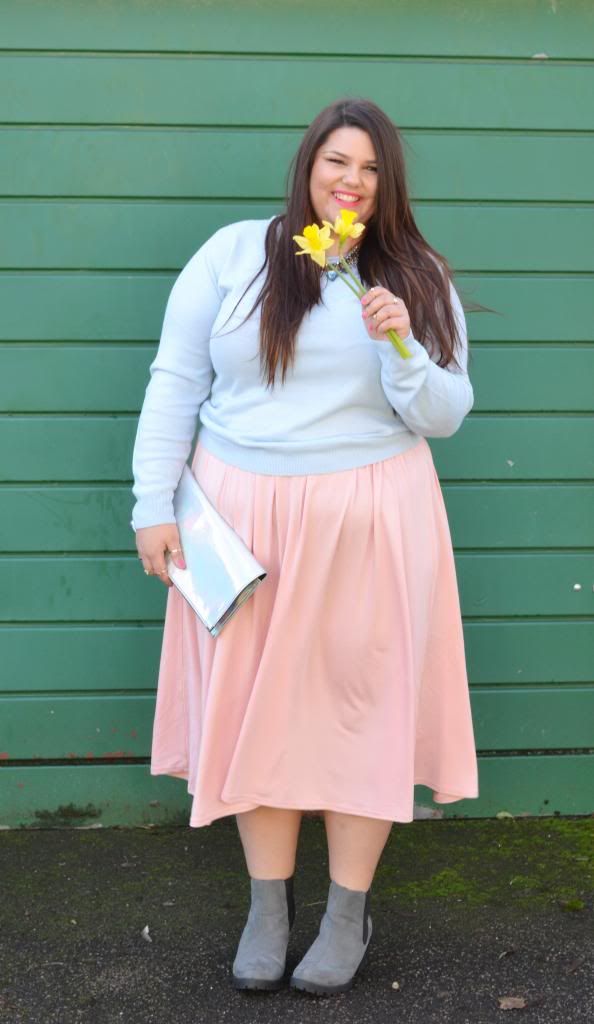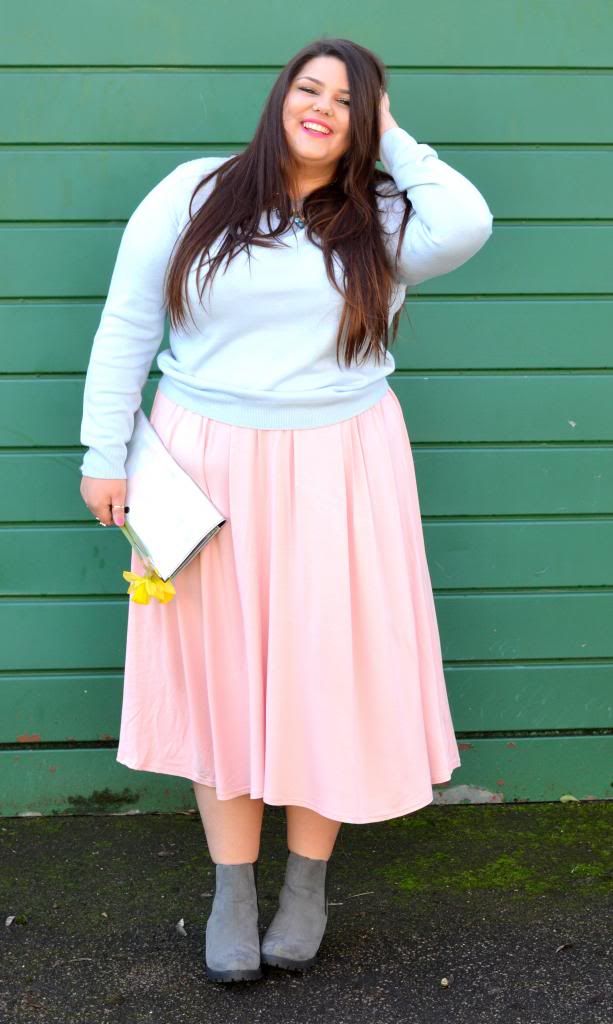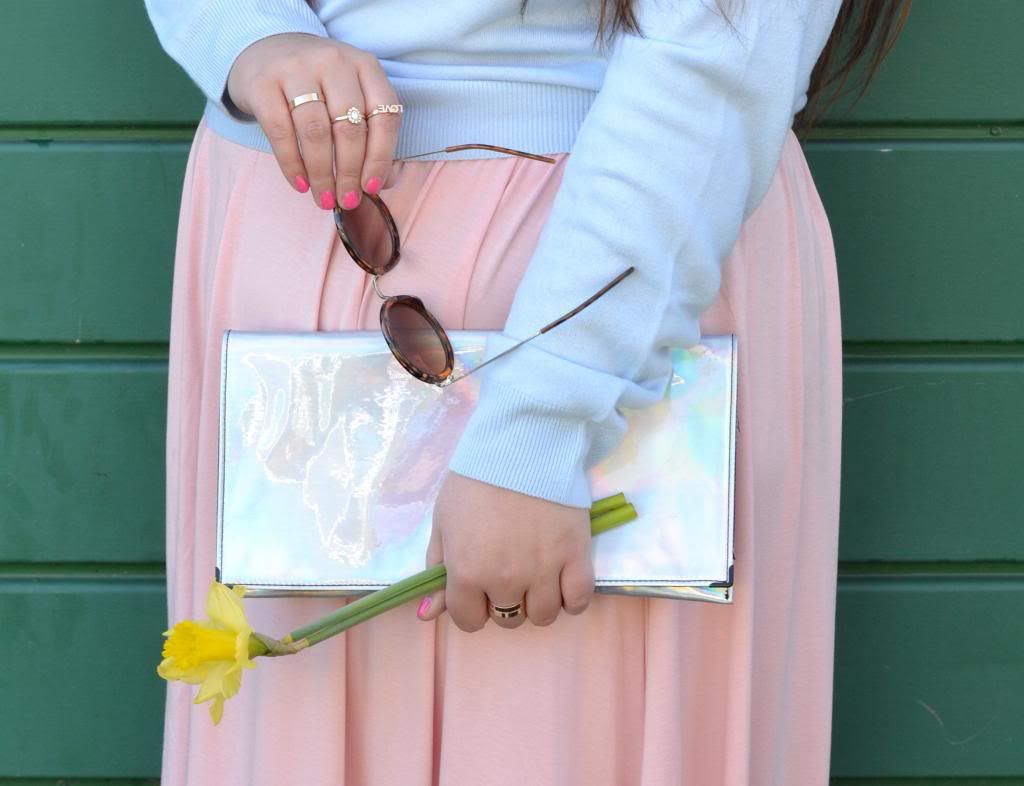 Pink Pastel Midi Skirt - ASOS
Blue Sweater - Primark - Similar
here.
Holographic Clutch - Top shop similar
here
Round Sunglasses - ASOS
Rings - ASOS Curve
Boots Primark
Labels: ASOS Curve, Outfits