As you may know, this Christmas, myself and the boy popped off to Paris for a five days. I am a bargain hunter and an avid trip adviser user. I love nothing more than deciding on a place to visit and spending hours and hours researching the best place to stay, the best things to do, and of course the best places to eat. Some may think that I am taking the fun out of discovering a city but I see it more as fitting more things in. Believe you me I don't always follow my own rule book when it comes to my travels, if I don't stick to my own schedule its not the end of the world, you will always stumble on things that other people may not have when you are away, as they say one persons trash is another persons treasure. Well all I can say is that Paris really is a treasure, its history, architecture it has a certain je ne sais quoi that makes you just fall in love with it. I thought I would count down for you my favorite haunts in Paris, I would like to thank my beautiful girl Amy from
These girls turn heads
and her mum for helping me discover these as wonderful places after sending me an extensive email list, now we all love a list don't we? Any way onto my top 10...
10
Champs
-
Élysées
Perhaps the most famous street in all of Paris, a gorgeous avenue full of lovely shops, boutiques, café's when I was there over Christmas this was lined with a wonderful Christmas Market, I must admit it definitely isn't cheap but the atmosphere is wonderful, the aroma of freshly cooked crepes lingers every where and it is such a pleasant thing to do for the day.
9
The River Seine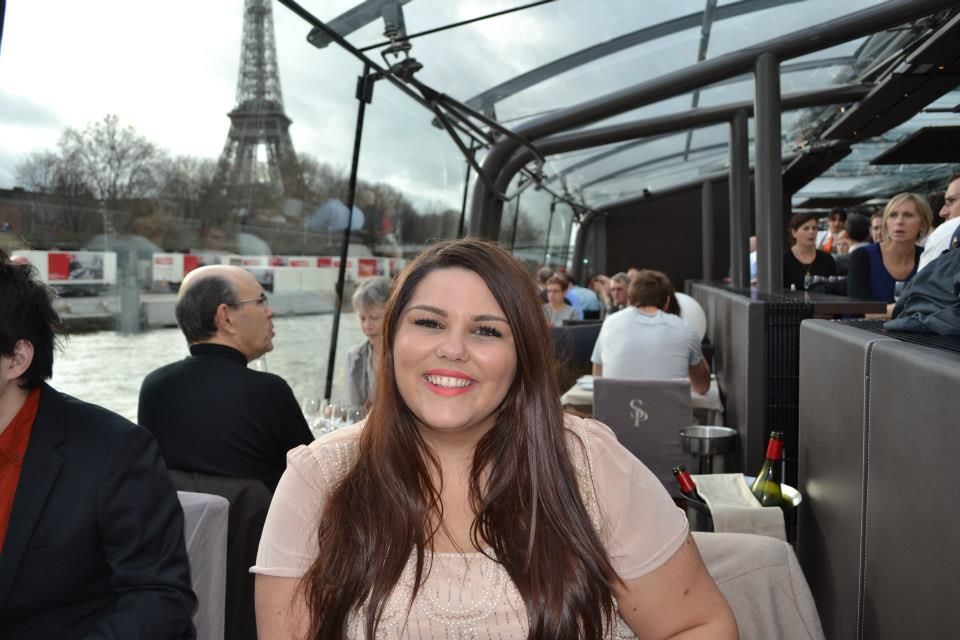 On Christmas Day enjoyed a five course lunch cruising down the Seine. This is the river that runs through Paris and is really lovely both day and night. If you get chance I would doing a river cruise, if I went again I think I would prefer to do this at night as Paris looks beautiful after dark and it is a wonderful way of seeing all of Paris's famous sites from the comfort of a warm boat.
8
Hotel De Ville
This is the Paris government building, built in the 19th Century it is very beautiful to look at from the outside, it is very close to Notre Dame. Inside there is an exhibition which is free running from the end of 2012. During Christmas they have an ice rink right outside the front of the building and at night it is such a perfect background for evening skating. It is around five euros to hire skates, but again there is a queue so be aware of the wait.
7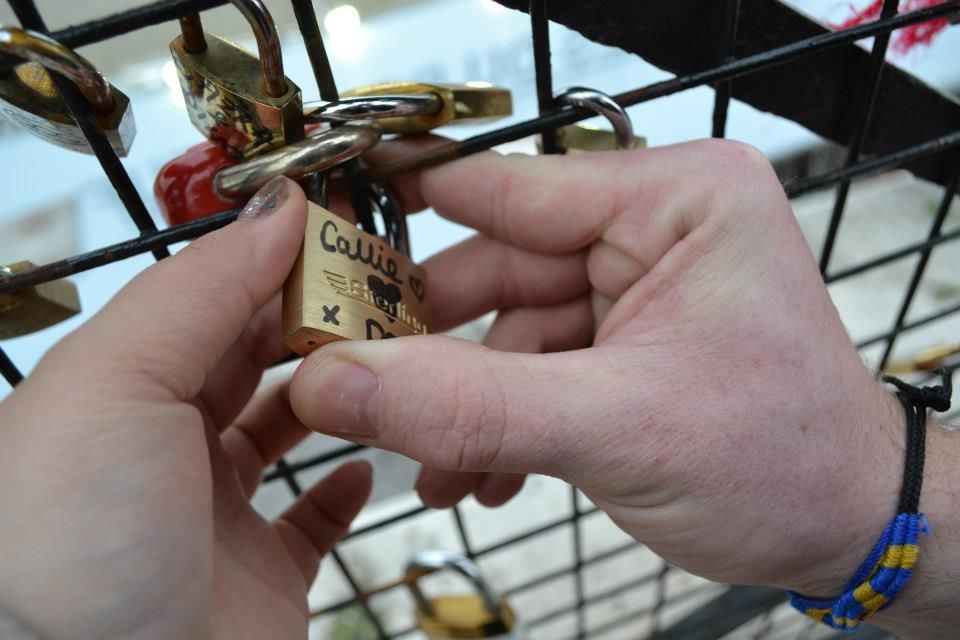 They say Paris is the most romantic city in the world, and this certainly is a romantic experience. This is a bridge in Paris where people from all over the world have come to lock their love on the bridge, and throw the key into the Seine which is a representation of an undying love for each other. The idea is you write your names on a Padlock and leave it in Paris forever, as you can see above Dan and I locked our love and it really was a special experience. Reading the messages on the other locks was so wonderful, and I would recommend this to all you love birds out there .
6
Angelina's Hot Chocolate
Thanks to Amy and her wonderful advise we wandered from the Louvre to find this infamous Cafe. I must warn you now we waited over fifteen minutes to get in , but it was certainly worth the wait. Although it may seem expensive at around 15 euros for two people having the opportunity to indulge in the most decadent hot chocolate in the world then it doesn't seem too bad. If you love the film 'Chocolate' then you will love this.
5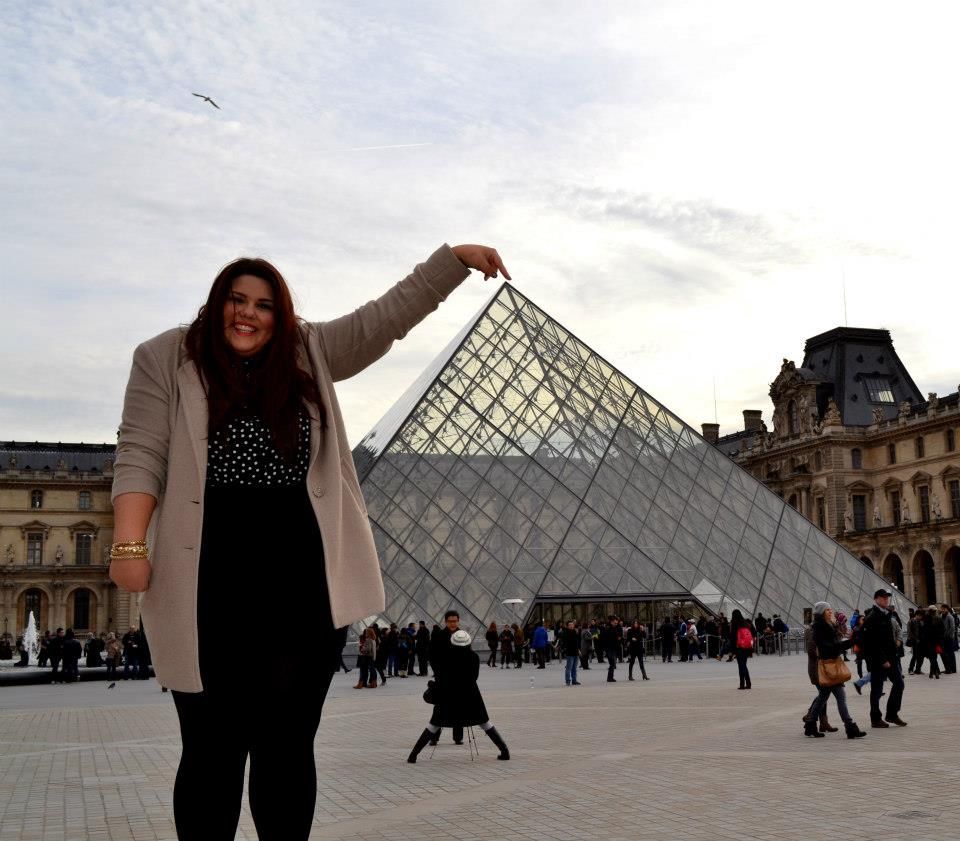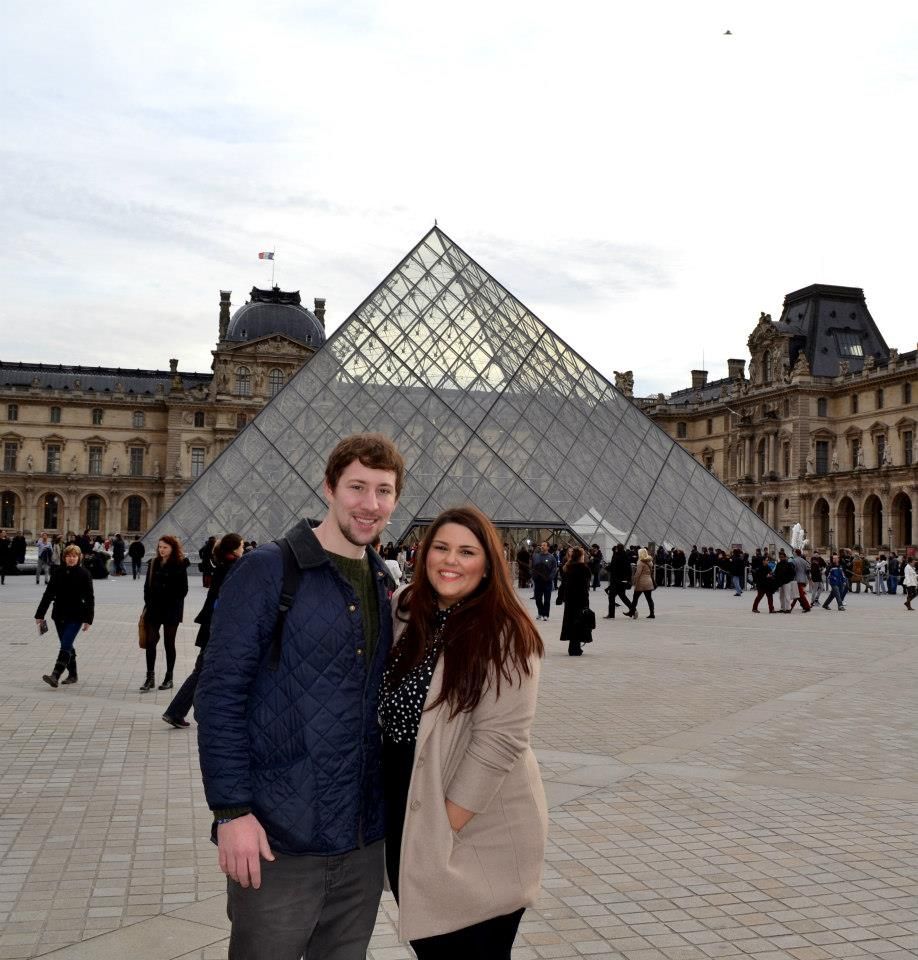 The Louvre is one of the most famous museums in Paris, housed in an old Palace it holds some of the most famous art work in the world. The photo of myself above its outside the glass pyramid and it was full of people taking photos as you can see. At most it will cost you 14 Euros for a ticket inside the actual museum, but beware the queues can be very long, but this is the case with many of the tourist attractions in Paris.
4
Notre Dame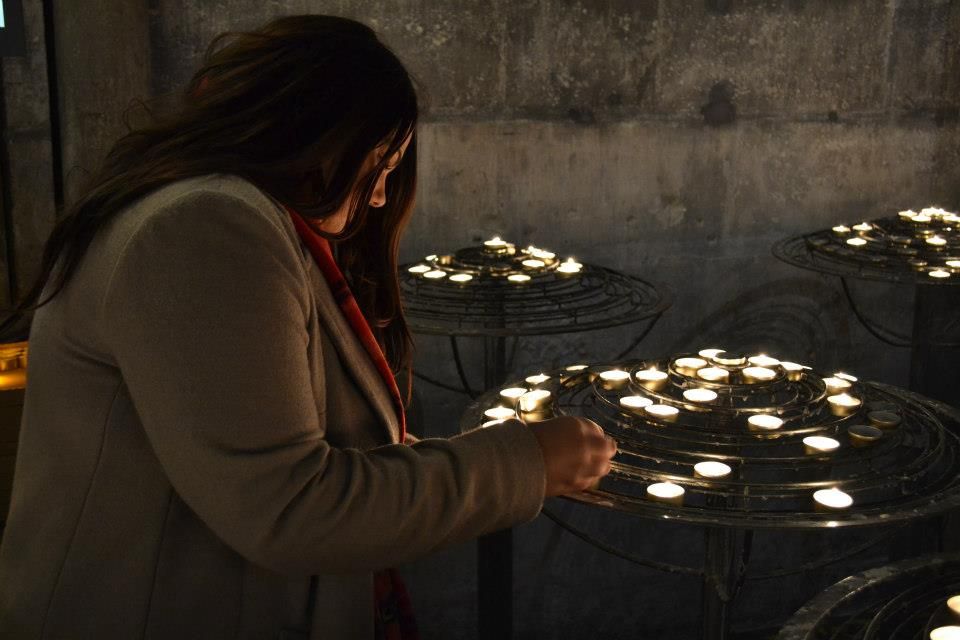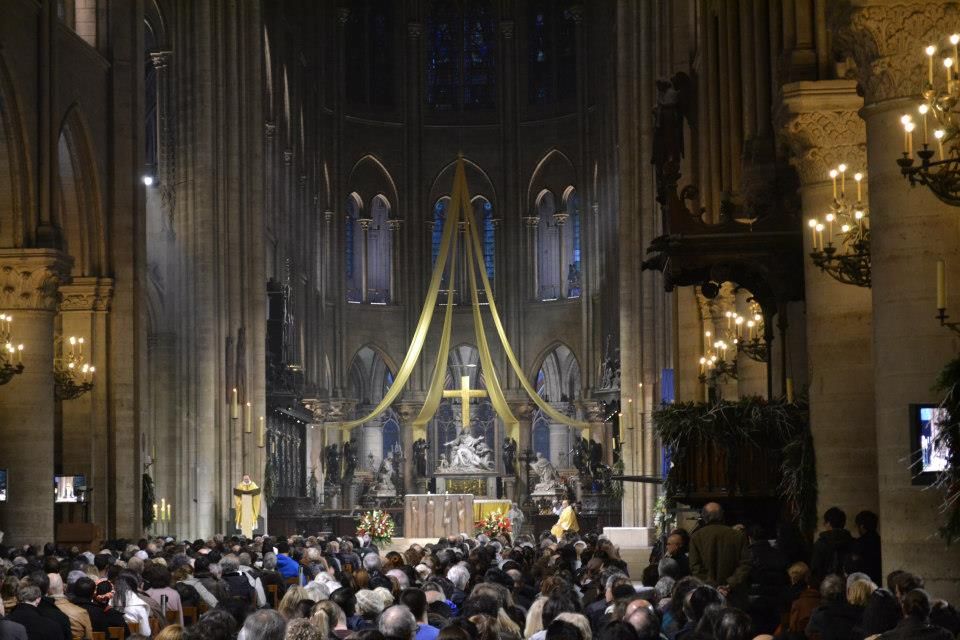 Whilst you are in Paris you must go and visit this beautiful cathedral. We were lucky enough to visit this on Christmas Eve and were able to enjoy the Christmas Mass (which is normally filmed world wide), on screens outside. You could also queue to go inside and light a candle, which I did and it was a really special experience. I am not religious but I really enjoyed seeing this. If you are brave enough you can climb the stairs of Notre Dame to the top, with a knee injury I thought it was best I skipped that bit but I ever went back I certainly would have a go.
3
Well of course while you are in Paris you have to go and see the Eiffel Tower, personally I prefer to see this at night, there is something special about seeing it glitter in all its glory, we were lucky to see it sparkle for the first time on Christmas Eve and it was so perfect. We went to the top at around dusk which is a really perfect time to get great views of all Paris, don't be put off by the really long queues they go down quite quickly.
2
Le Marais
When we were looking for some where to stay and I was doing my research I wanted to stay some
where a bit different, somewhere that wasn't quite too far from everything and not too touristy. I then stumbled on Le Marais which is a the old Jewish quarter and it just totally stood out to me. There is so much to do in this area, great Jewish bakeries, vintage shops and bars. They have the best Falafal shop in Paris in this area, we waited 10 minutes in a queue for it and it was well worth the wait. I could not recommend this area more!
1
Sacré
-
Cœur
This was my favourite place in Paris, although it takes a lot of steps to get up to, it has the most amazing view of Paris. The Basilique du Sacré Cœur is on top of the hill of the Montmartre area, and when at the top you will find a really small lovely village which sells souvenirs, small restaurants, café's and market stalls. We just sat on the steps and enjoyed the view. I imagine this would be such a beautiful place to be during the summer so if you get the chance to see Paris put this on your list of places to see. I promise it won't disappoint.
I hope that you have enjoyed this post. If you have any questions, feel free to comment or tweet me.